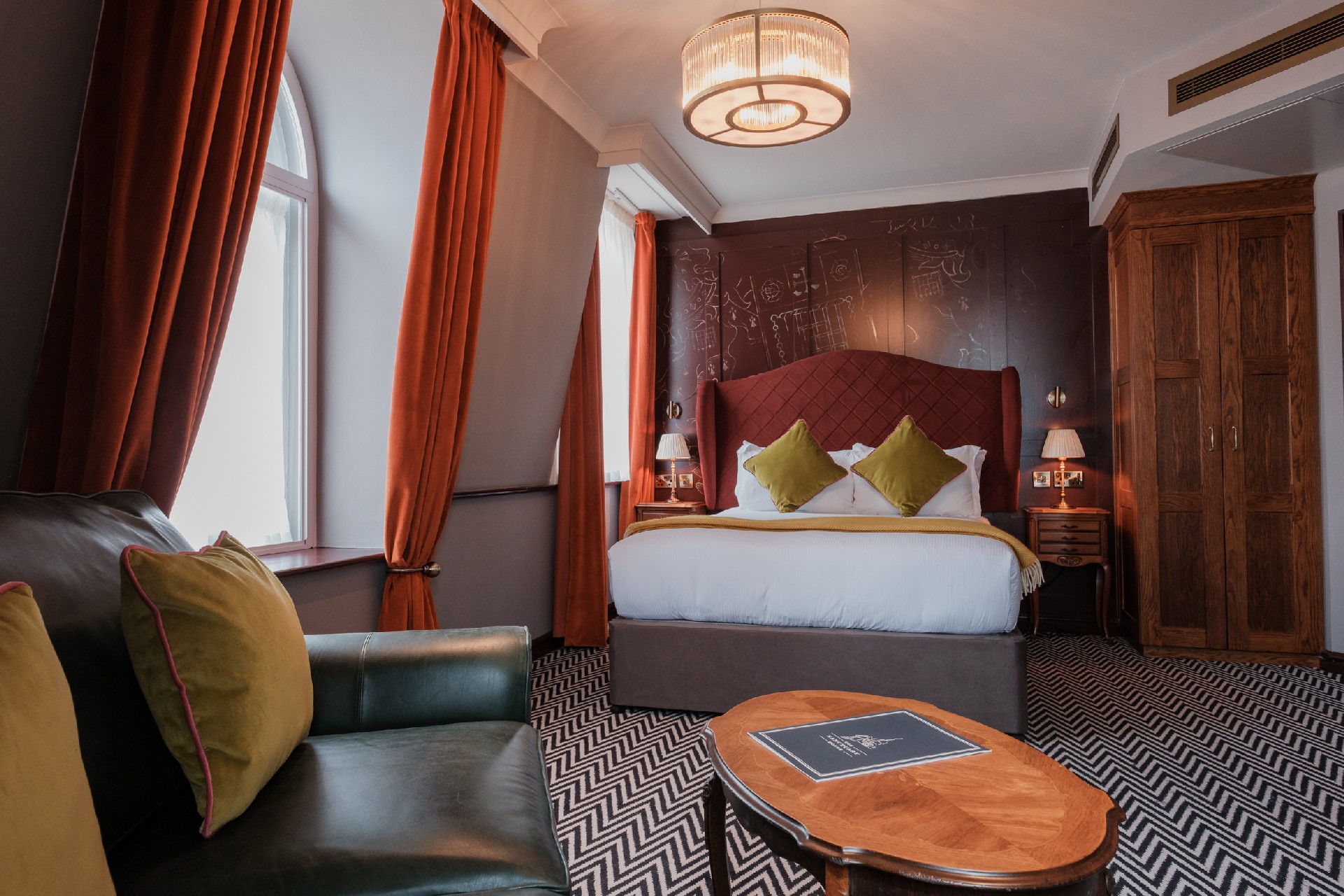 Stay
At a glance
The Sanctuary House Hotel boasts 35 beautiful rooms that guarantee an enjoyable, relaxing stay in the heart of Westminster only a few minutes walk from Big Ben. Each and every room is stylishly furnished and brilliantly appointed with a whole host of modern conveniences.
Built in the 19th century, this historic building provides the perfect base from which to explore all the attractions London has to offer. All of our rates include breakfast, so you'll be able to kick start your day with a hearty meal before heading out to explore the sites of Buckingham Palace or Big Ben
Booking direct will always ensure you get the best rate and if you find us cheaper elsewhere, we'll match it!
What's Included
Best Price Guarantee
Free Wifi
Major Transport Links Nearby
Within easy walking distance of London's major attractions
Read More
Book Now
Monday to Sunday from 15.00 hours
Monday to Friday until 11.00 hours
Saturday and Sunday until 12.00 hours
For Flexible Rate bookings, no deposit will be charged. Your credit card will guarantee the booking.
For Advance Purchase bookings, full payment will be taken at time of booking.
We accept all of the following card types




VAT & Service is included
The Sanctuary House Hotel is committed to providing its guests with a smoke-free environment. There is a significant room recovery fee for guests who do not comply with this policy. The fee covers the extensive cost of restoring guest rooms to a smoke-free condition.
Room Rack Rate will be charged*
*Superior Room £280.00
*Deluxe Room £305.00
*Standard Room £325.00
Westminster Abbey (0.2 miles)
Big Ben (0.4 miles)
London Eye (0.6 miles)
Palace of Westminster (0.3 miles)
St James's Park (0.2 miles)
Buckingham Palace (0.5 miles)
Safe and secure. We use encryption technology to ensure your details remain private when you book.
Direct booking. You're booking with us directly, so there are no booking fees, or risk of us not receiving your booking.
Privacy promise. We won't send you marketing emails you haven't asked for (or trick you into asking for them).
Best price guarantee. We'll match any lower online price, so get in touch if you find one.
Cost of extra bed is £35.00 per room, per night. Children under 12 years stay free of charge. A baby cot is also available and is free of charge. *Extra beds and baby cots are subject to availability. Please contact reception.
Assistance & guide dogs only permitted.
Our cancellation policy differs based on the rate type booked. Please check your booking confirmation to see which you booked.
Flexible Rate - If cancelled by midday the day before arrival, no fee will be charged. If cancelled later or in case of no-show, the first night will be charged.
Advance Rate – Pre-paid, non-refundable rate. If cancelled or in case of a no-show, the full payment will be retained.
If you have made a reservation with us directly (either through our website, over the phone, or in person) please email or call us to modify or cancel your booking. Our contact details are at the bottom of this page. If you have booked through a travel agent or other online booking service, you will need to contact them to request your change or cancellation.